My proper job, which pays for the niceties such as comic books and webhosting, has gotten the better of me lately, which has prevented me from posting regularly. This is a shame because I had been planning to discuss some of the newsletters by comic book creators that I've been enjoying, only for the events of the recent weeks to change the entire landscape of newsletters and comic books. Typical. But I'll get to that later in the post.
I'm a fan of comic books but also a fan of the creators revealing something of the process of creating and the creative life. For a long time, this was mostly via creator's websites or blogs, where they might include details about their latest book, or via the equivalent of an online sketchbook (I fondly recall the late Mike Wieringo's regular warm-up sketches he would post online).
This changed in the face of social media and microblogging, where creators could directly answer questions or respond without having to worry about fiddling around with content management systems or updating plugins, enjoying the benefits of a community. Unfortunately, social media became a toxic place after it was monetised and has become severely diluted in achieving those goals (especially when F—book trying to make you pay them so that people could see your posts – digital racketeering).
And then came the (return of) newsletters. It was thought that 'email fatigue' had put paid to the newsletter of the early days, plus the move to social media, but that wasn't the complete picture. Connecting with your audience with newsletters is nothing new – if you read anything online to do with blogging or having your own website, they've been banging on about having a newsletter for ever. It's just taken comic books a little while to catch on.
The earliest adopter and a pioneer of sorts in the comic book internet communication is the man who now has a toxic reputation: Warren Ellis started the Bad Signal newsletter in 2007, which he maintained until 2010; he started another one (Machine Vision) in 2012 to promote his novel, Gun Machine, writing 50 before terminating his contract with Mullholland, who were hosting it. He then started Orbital Operations in December 2013, keeping a regular schedule until the revelations last year. As James Tynion (more on him with the Substack news later) wrote in his first newsletter, 'The comic book writer newsletter will always feel like a rip off of Warren Ellis'.
Ellis did effectively set the template for the comic book newsletter: obviously, it's a promotional tool to inform subscribers about books that were coming out, but it would also talk about other things. Ellis would ruminate on recent news, discuss his process and tools, include links to things he'd read, promote the work of his friends, discuss his various health issues, even include recipes. It was entertaining, personal and informative; it was also just an email – there are no archives to access, unlike Substack.
Others would join the newsletter re-emergence: Kelley Sue DeConnick and Matt Fraction would start Milkfed Dispatches in March 2014, a similar mix of promotion, links, personal stuff, taking it in turns to discuss from their own perspectives. (I have to confess to not subscribing to their newsletter, for my sins.) I did subscribe when Ed Brubaker started his newsletter, Notes from the Basement, which became From the Desk of Ed Brubaker, in June 2016: again, a mix of promotion, process, interesting links, books he'd read, ruminations on recent news, all in a well-written email (again, no archives).
Kieron Gillen would start his newsletter, Wordmail, in November 2016 and is still going strong, following the Ellis template of promotion, links, previews, personal stuff, code names for new projects, all told in his affable style, with plenty of jokes. Gillen has used several different systems for his newsletter – he was on Substack for a bit, so you can see some of the newsletters in the archive, but he left after the revelations of some of the more unpleasant aspects of Substack's business model (see an overview at Techcrunch).
Other comic book writers still offer standard newsletters; here's a list of a few: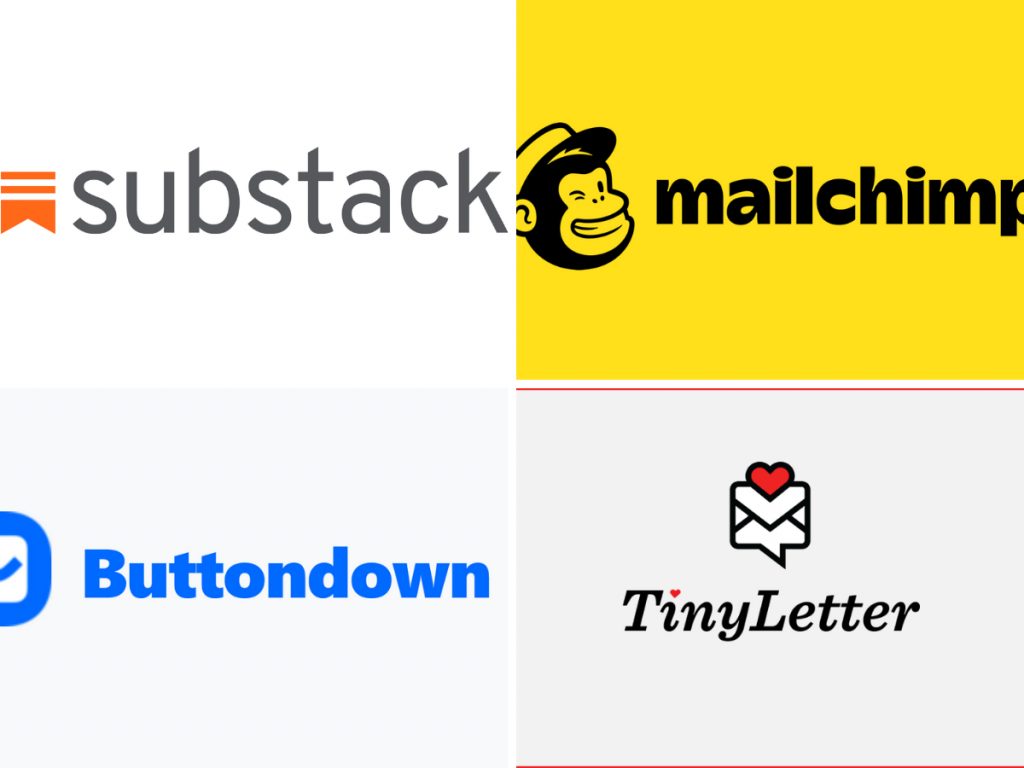 However, Substack seems to be leading the charge in the number and prominence of comic book creators. The following is a list of newsletters on Substack by comic book creators, in chronological order:
Substack makes it easy for anyone, not just comic book creators, to make a newsletter; but it also offers the option for the writer of the newsletter to make some money from their newsletter, making it a mix of newsletter and Patreon. However, with all the venture capital money pouring into Substack as the Next Big Thing, Substack has decided to develop its business model by giving money to comic book creators to make creator-owned comic books. This is a great deal: Substack gets more subscribers, and the comic book creators get paid to make their own books (always the tough part of creator-owned work, where the creators have to work for no money and wait for sales of books plus the options from Hollywood to hopefully turn a profit). For a particularly good analysis of the situation, read Augie De Blieck's post about it – he is not only a comic book pundit of long-standing but also a programmer in his day job, so he can see both sides of this news.
Substack is reportedly giving grants to comic book creators to make their creator-owned comic books, which the creators will offer via subscriptions to their newsletters. The creators will be able to publish them with other companies at a later date if they want; Substack most of the revenue from the subscriptions in the first year, but they will take 10% after that (according to the NY Times item that announced the news). Writer Nick Spencer was hired by Substack to start their comics initiative, although he doesn't appear to be publishing anything as part of this announcement.
The prominent creator in this announcement is James Tynion IV, writer on Batman; his newsletter, Empire of the Tiny Onion, has been on Substack since November 2019 (I haven't been reading it because I wasn't really aware of his work, because I'm not reading Batman and I haven't tried his creator-owned book because of its horror inflection). He explains all in this newsletter, talking about the Substack thing, the books that will come out and what was going on behind the scenes. (He seems like a smart guy, such as his insight on Twitter: 'Its role as a professional broadcasting platform gets tangled with its separate and contradictory roles as a vehicle to keep track of your friends, a delivery system for memes, and a news aggregator.')
There is an interesting collection of creators who will also be part of this initiative (in addition to Chip Zdarsky, who I've already mentioned), so time for another list:
These are interesting times for comic books and comic book creators. Apart from Tynion, who will no longer be writing Batman comics, and Hickman, who is stepping down from 'showrunning' the X-books, these creators will still write for Marvel and DC or whomever they like while still being able to develop properties for themselves, all via the subscription newsletter model. These new books will be digital-only to start, but the creators still retain the right to publish them with any comic book publisher they desire. Will this disrupt the current model of the comic book industry? It's hard to tell yet, but it will be interesting, and it looks like I'll be subscribing to a lot of (free) newsletters from many comic book creators in which they discuss process and their lives.